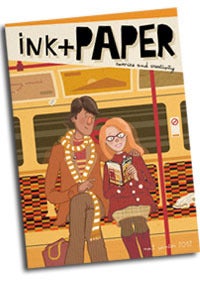 £

7.50
The first ever issue! Winter 2012.
Comics and stories by:
Anna Jay
Ellen Lindner
Philippa Rice
Jess Bradley
Julia Homersham
Mike Leader
David O'Connell
Joe Decie
Helen Entwisle
Lizz Lunney
Dan Berry
Cliodhna Lyons
Sammy Borras
Jeremy Day
Selina Lock
Ellie Partridge
Ben Whitely
Hugh Raine
Timothy Winchester
Rick Eades
Barnaby Richards
Full colour, 96 pages (incl. covers), A5.
£7.50 + shipping
If you are in the US, you can buy a copy for $12.00 + $2 shipping from here.
**Alternatively, get the digital edition for only US$5.00 from Graphic.ly**